ABOUT GULF GUARANTY
Gulf Guaranty has been a mainstay in the financial services and insurance industries for nearly a half century. Founded by Jack "Bouncer" Robertson, Gulf Guaranty has made hundreds of relationships along the way and more importantly developed valued friendships that can't be replaced.
Throughout the years the company has bolstered its standing by continually striving to improve and enrich our services to our customers. Gulf Guaranty's strength and solvency has allowed us to achieve an unmatched market penetration in our home state of Mississippi and under our current leadership, we continue to expand our footprint to ultimately provide services throughout the southeastern United States.
Bouncer and his original team built this company one relationship at a time and with their example we will keep striving to treat our customers like friends because that's how Bouncer did it and it's a part of our DNA. It might be old school, but hey …. "Who says we aren't a different kind of company?"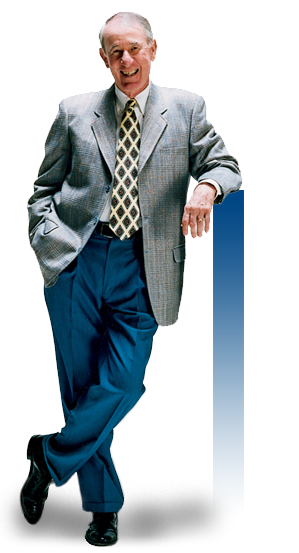 "As founder of Gulf Guaranty Life Insurance Company in 1970, my long held belief has been that a business is successful when every possible effort is made to meet the needs of its clients. Our focus on specific areas of the industry is the basic factor that has provided our company the success it has enjoyed throughout the years. Though credit insurance was the early bedrock of our company, we have responded to our clients' interests and changing needs by adding to our line of products and services. A hallmark feature of Gulf Guaranty's tenure is the responsive, professional, and courteous service rendered by the home office staff and our experienced sales representatives in each state. These dedicated and capable people have been a significant factor in the prominence enjoyed by Gulf Guaranty and will continue to be an integral part of the future progress and success of the company.
Gulf Guaranty is committed to the total service of all of its products…and that's a promise you can bank on!"
Jack W. Robertson, Jr.
Chairman of the Board